Ahwatukee - About the Area
Ahwatukee is located in the southernmost portion of Phoenix, and is bordered by Interstate 10 to the east, South Mountain Preserve to the north. Ahwatukee is considered part of the East Valley region.
Ahwatukee History
One of the first houses in the area was built in 1921 and was designed by prominent Phoenix architect Lester Mahoney. It was built on a piece of land measuring over 2,000 acres, that sold for $4 an acre. At the time, the Chandler Arizonan newspaper called the house "unmatched in scope and size". The house was also nicknamed "the Mystic House" or "the Casa de Suenos".
Ahwatukee - The Neighborhood
A lot has changed since 1921. Ahwatukee has become a welcoming, family-friendly suburb, with many parks and hiking trail that lead up into South Mountain. There are also plenty of stores and restaurants. Ahwatukee is located in the Kyrene School District, for students grades K-8. The High Schools are in the Tempe Union High School District.
Ahwatukee also boasts a Country Club designed by Arizona golf legend, John Bulla. This 6,713 yard, par 72 layout mixes the beauty of its desert landscape with mature tree-lined fairways.
Reviews - Ahwatukee
Ahwatukee has 4.5 stars on Niche. Overall residents seem to love the area. The schools are great, the streets and parks are clean and the neighborhoods are well maintained and safe. Also, Ahwatukee has wonderful views of South Mountain, and plenty of places to walk, run and hike. One resident said, "My favorite parts about Ahwatukee by far are the views, especially during monsoon season. Watching the dust roll in is very romantic."
We invite you to visit us in Ahwatukee and experience for yourself all that Ahwatukee has to offer.
Dobbins Lookout on South Mountain - Near Ahwatukee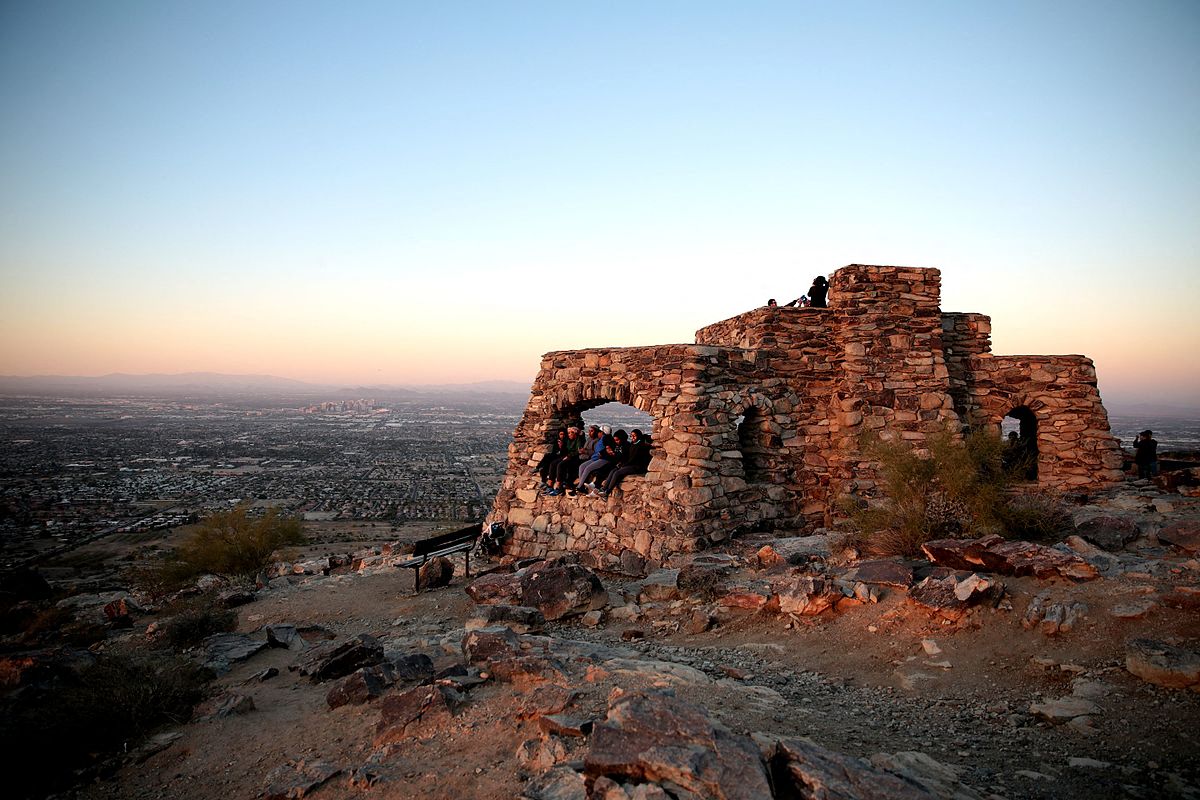 Image courtesy of Gage Skidmore
Trails in the South Mountain Preserve - Ahwatukee
Detailed descriptions about the individual hikes can be found at Phoenix.gov.